Even though I don't post very frequently you can rest assured I always have ideas flying through my head. Although my original intent was for this webpage to be complete walk-throughs of homemade dishes I have discovered that I throw together too many recipes that I would like to share. With that in mind, here are two simple recipes I came up with last night that were perfect for a summer night's dinner on the porch. First up is a simple lemon and fresh herb marinade for grilled pork or chicken, followed by a deliciously bright lime wild rice. I served this with fresh steamed broccoli that had a dash of salt alongside homemade fresh mint mojitos. What a relaxing summer evening dining outside and watching the deer. So before I forget the recipes...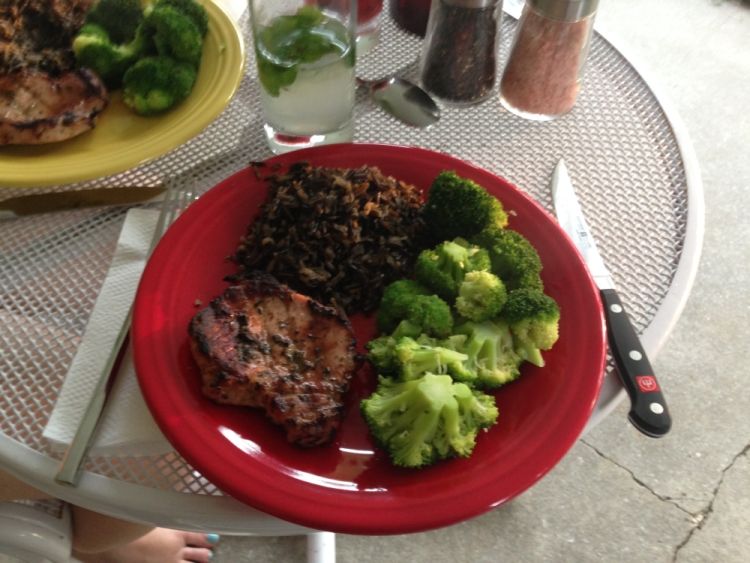 Lemon Herb Marinade for Pork or Chicken
Sized for 2 center-cut pork loin chops
4 sprigs fresh rosemary, stems removed and finely chopped
2 leaves fresh sage finely chopped
Juice and zest of 1 lemon
2 tablespoons extra virgin olive oil
1 teaspoon salt
3-4 good grinds fresh black pepper
Combine all ingredients and allow meat to marinade 6-8 hours. A clove or two of fresh crushed garlic might also be nice, but I didn't have any on hand.
I grilled the two pork chops, which were fairly thin, over direct heat from lump charcoal for 7-8 minutes per side to just under 160 degrees F, which was a little overdone for my taste but certainly not too dry. This marinade is packed full of bright summery flavors that don't rely on heavy sugars (e.g. BBQ, teriyaki), which leave you stuffed and sleepy.
A money saving note upon which I will elaborate in a future post: Although I prefer bone-in pork chops for their flavor, I frequently buy a whole boneless pork loin at CostCo that I take home and cut into center-cut chops and two small roasts. These are bagged up in dinner-sized portions and tossed into the deep freeze for a convenient meal. These chops are pretty lean and make for a nice light protein.
Summer-Lime Wild Rice
pun intended
4-6 servings
4 cups vegetable stock (no-sodium)
1 cup wild rice, rinsed
Juice and zest of 1 lime
2 teaspoons salt
1 teaspoon garlic powder
1 teaspoon sriracha
1.) Combine all ingredients in medium stock pot over medium-high heat. Bring to boil.
2.) Once mixture has come to a boil, reduce heat to simmer and cover. Continue to simmer for 45 minutes to 1 hour, depending on the texture you prefer.
NOTE: If there is a lot of liquid left roughly 5 minutes before cooking time is up, remove lid and adjust heat to make sure simmer maintained.
The earthy flavor of the wild rice paired excellently with the pork chops, and the hint of heat (really just a hint) and rich chili flavor from the sriracha gave this a great depth of flavor. I also preferred garlic powder in this application because it provides a mild flavor evenly spread throughout the dish. With nearly double the fiber and protein of brown rice, wild rice makes a nutritious and filling stand-alone side dish. It is often paired with white or brown rice, which disappointingly soften its unique texture and subtle nutty flavor.
The supporting role in this recipe is actually homemade vegetable stock. Without stealing my own thunder from a future post, a rich and flavorful vegetable stock can easily be made from your misfit carrot peels, celery leaves, onion tops, pepper cores, tomato seeds, mushroom stems, etc. I save them all in bags in the freezer, and make bulk vegetable stock that is portioned and frozen for future use. Delicious and thrifty!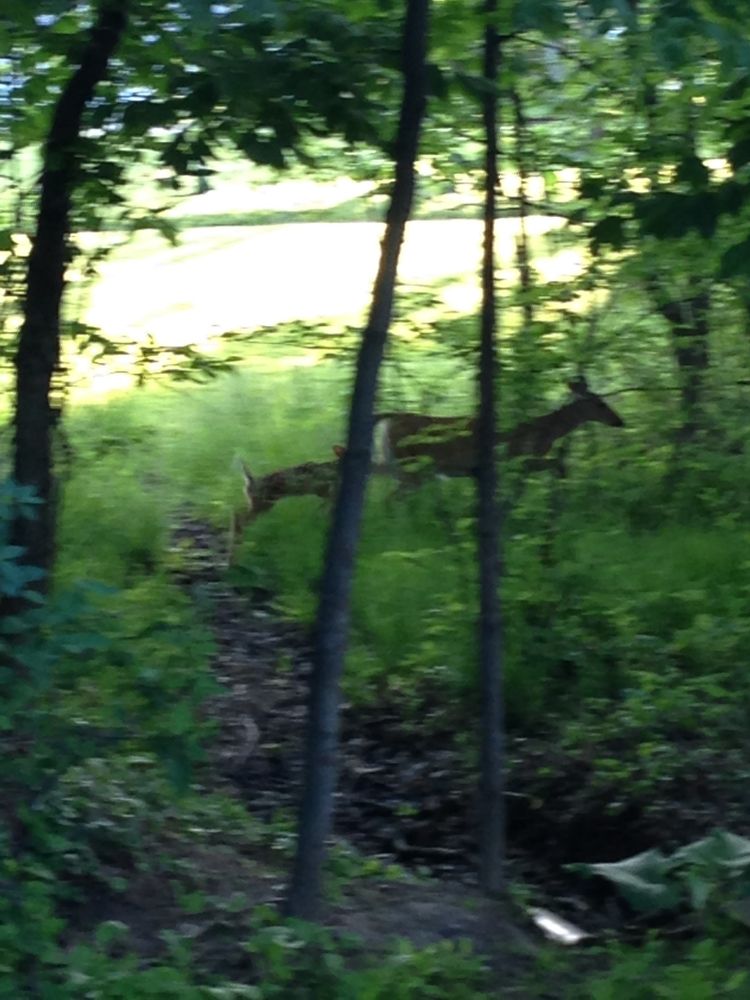 Let's all have a collective
Awwwwwwwwwww